Last updated on March 5th, 2021 at 08:47 am
Instant Pot Basmati Rice – step-by-step recipe. An easy and quick (10-minute) method to get soft-cooked Basmati rice on your table!
Jump to Recipe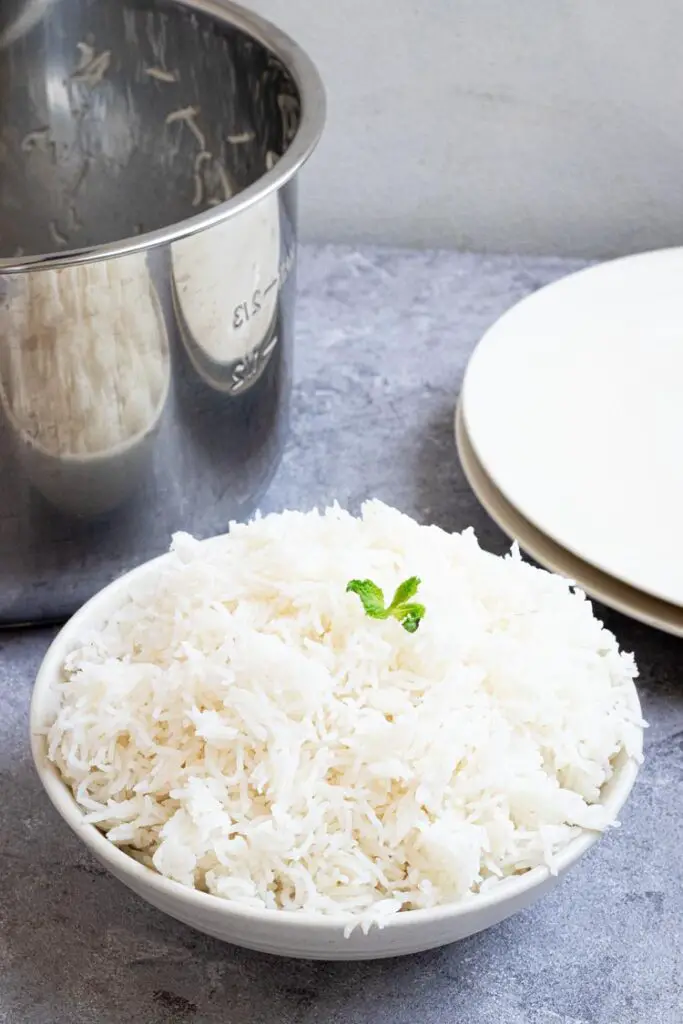 What are you all up to these days? How are you and your family coping up with quarantine? It has been difficult for us, especially for my daughter and me. I used to take her out every evening or some of my friends used to bring their kids home. Now all that is canceled.
I know with people suffering, quarantine isn't the biggest problem. But I'm not bickering about not being able to go out. But I have to bicker about keeping kids home. Screen time has peaked from the usual 1-hour maximum time. That is the number one problem for so many mothers.
I'm coming up with multiple different ways to keep her occupied and entertained. I'm able to do it until the evenings and then I am exhausted but she would want to go out. TV is the only way out by then. And amidst all this, I have to get some chores and work done.
See also:
I hope this situation is controlled and everything returns back to normalcy in a few month's time. Despite the grim thing that's happening, clear skies, fresh air and low (all types of ) pollution levels are pretty cool huh? Another good thing that's come out of quarantine! Stay safe everyone!
Instant Pot Basmati Rice: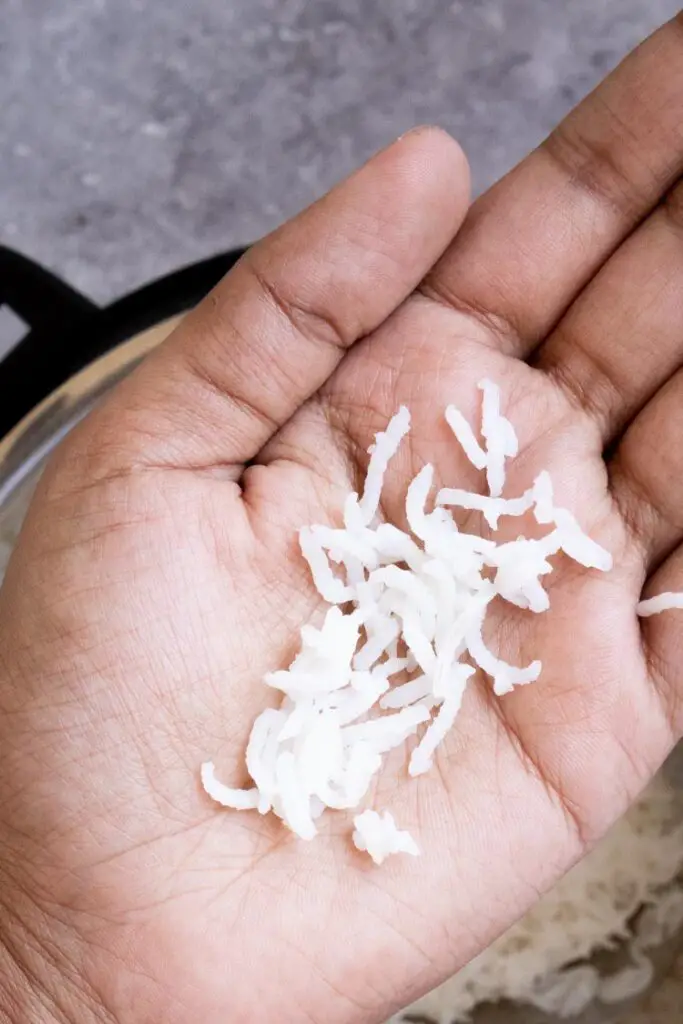 If you're a regular visitor, you know how much I love rice. Be it small grain, medium grain, a long-grain I love each and every type of rice. And I do love white, brown and black rice. I like 'em with and without their starch. But if given a choice I would always go with the starch-rich version, except for briyanis. Because only in briyani you'd wanna have a bowl of non-sticky rice.
Some say starch from rice is bad and some say it is good and some others say rice altogether is bad for health. I'm not here to debate on it, but I believe in portion control rather than omitting a type of food that I love altogether from my life.
If you're like me, then you'd agree that rice isn't the culprit in our diet system. Anyway, there is this article I found about the goodness of Basmati Rice, you can read it here. In a gist, the article says Basmati rice is full of resistant starch which is a good type of starch.
See also:

Gluten-free Chocolate and Hazelnut Cake with Nutella Topping
Serving Suggestions:
Cooked Basmati Rice is versatile. It can be used in Dum Briyanis, fried rice and had with curries. However, to be used with Dum Briyanis and fried rice, the cooking time would vary. For dum briyani, the rice has to be cooked only up to 75 percent and for fried rice, the starch has to be reduced from the Basmati Rice.
However, for this particular Basmati Rice recipe, the starch hasn't been reduced (more on this in the Nutrition section). This Instant Pot Basmati Rice is soft-cooked and slightly sticky, which is perfect to be had with curries or with salads or stir-fries.
How to store this:
Basmati Rice stays good in the refrigerator for about 2-3 days, provided you store it properly. That is I mean you need to cover it with cling wrap so the cold air doesn't get in. It does tend to dry out in the refrigerator whichever way it is stored. Good thing is, it is perfect to be added in fried rice the next day. The fragrance does stay the same, so its all good to store it.
See also:
Freezing Instant Pot Basmati Rice, on the other hand, should be done only if absolutely need to. Like if you've leftovers and if you've no plans to eat the same the following days. And because it is so easy to make it in the Instant Pot, you can make Basmati Rice as and when you require in under 15 minutes. However, Basmati rice does freeze well, just sprinkle some water and microwave.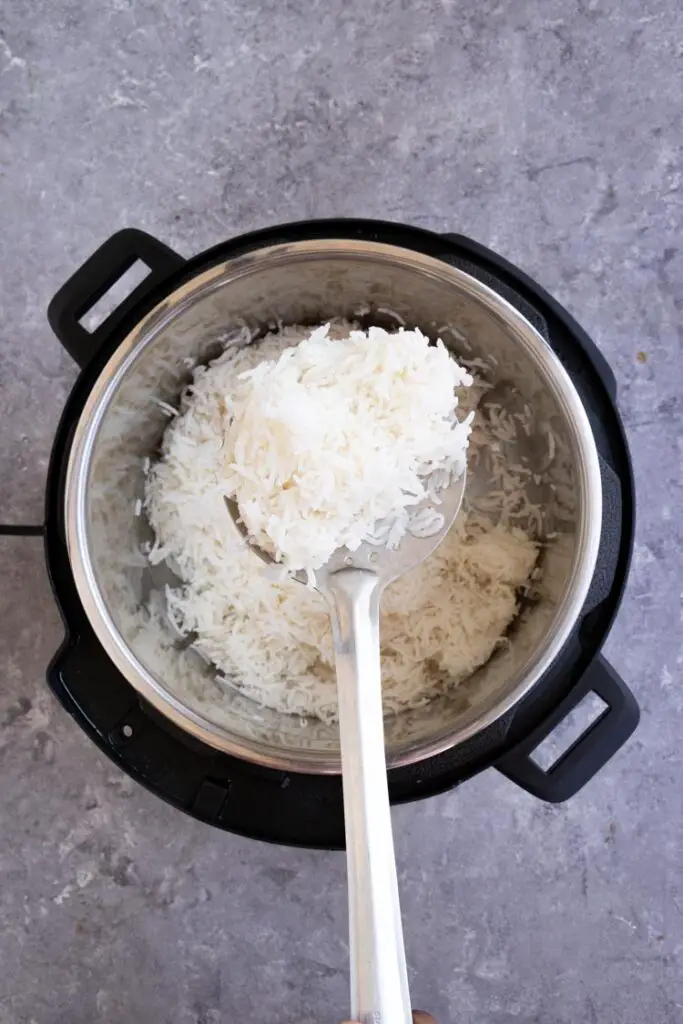 Special Diets:
Rice, in general, is special diet-friendly. Same with Basmati Rice, it is vegan, gluten-free, lactose-free making it a suitable meal for every vegan, vegetarian and non-vegetarians alike. It is however rich in carbohydrates, which isn't a bad thing especially for people who like to do carb cycle and all. But I stick with portion control to keep it healthy.
Variations:
This is a starch-rich version of cooking Instant Pot Basmati Rice. This recipe is not very sticky but since it is soft-cooked, if you press and mash it between your fingers the rice feels a bit sticky. If you like dry and visibly separated rice, wash the rice to get the starch from it.
See also:
Washing and draining the water until the water runs clear gets most of the starch from it. In that case, the cooking time would be approximately reduced by 2 minutes. Now if you like to soak it, soak the washed rice for 15-20 minutes and then cook for 6 minutes. This particular rice recipe down below would give rice with a slight bite to it and as soft. It depends on how you like your rice.
Of course, other variations would be to add ghee/butter or any flavorful oil to it (Tip: Adding rice would reduce the stickiness). You can also add whole spices (cardamom, cloves, cinnamon, bay leaf) to the water before closing the lid. This will add a nice aroma and flavor to it.
How to make failproof Basmati Rice:P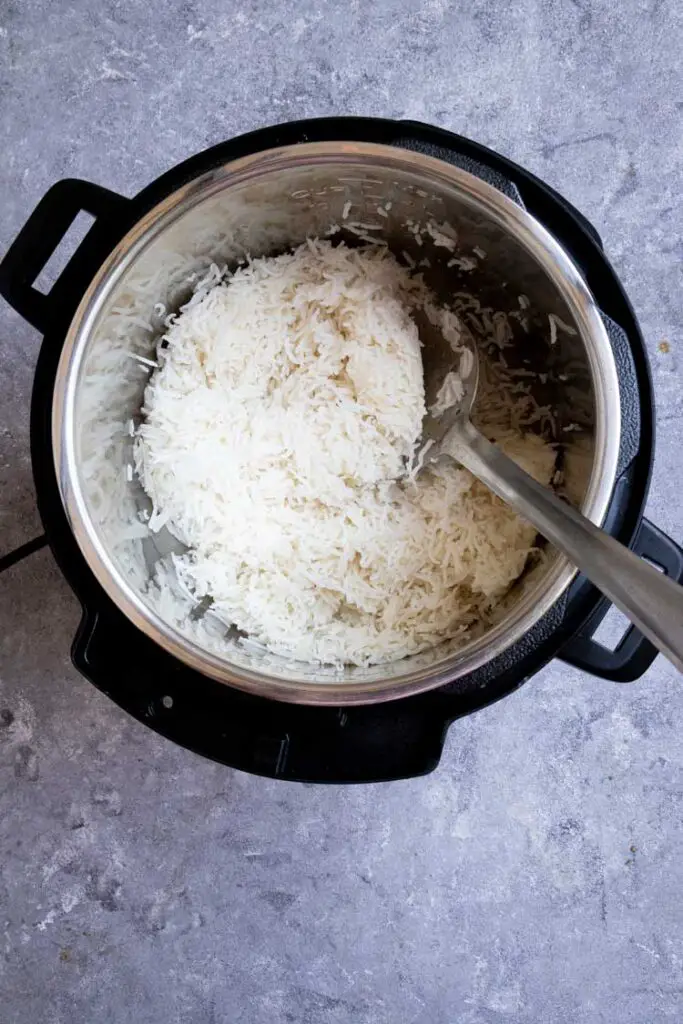 Making soft-cooked Instant Pot Basmati rice is very easy. This method skips washing and soaking to deliberately keep the starch, so all you have to do is dump and start. For this you'll need:
Instant Pot
1 cup Basmati Rice
2 cups Water
Get the items ready and follow these steps:
Set the inner bowl into the Instant Pot.
Add the water and rice into the Instant Pot.
Close with the lid and SEAL it.
Set the Instant Pot to PRESSURE COOKER mode for 10 minutes.
QUICK RELEASE and let the stream out.
Open the lid and immediately stir with a fork.
Finally, serve it with your favorite curry!
Other Recipes which you might like:

Restaurant Style Cheese Corn Balls recipe

Simple and quick snacktime Banana Fritters
Here is a video recipe:
Notes:
I use a 6-quart Instant Pot. Cook time may vary for other models/sizes.
Use this Basmati Rice for serving it directly with curries or salads or soups.
Please note, this is a recipe for cooking Basmati Rice with its starch.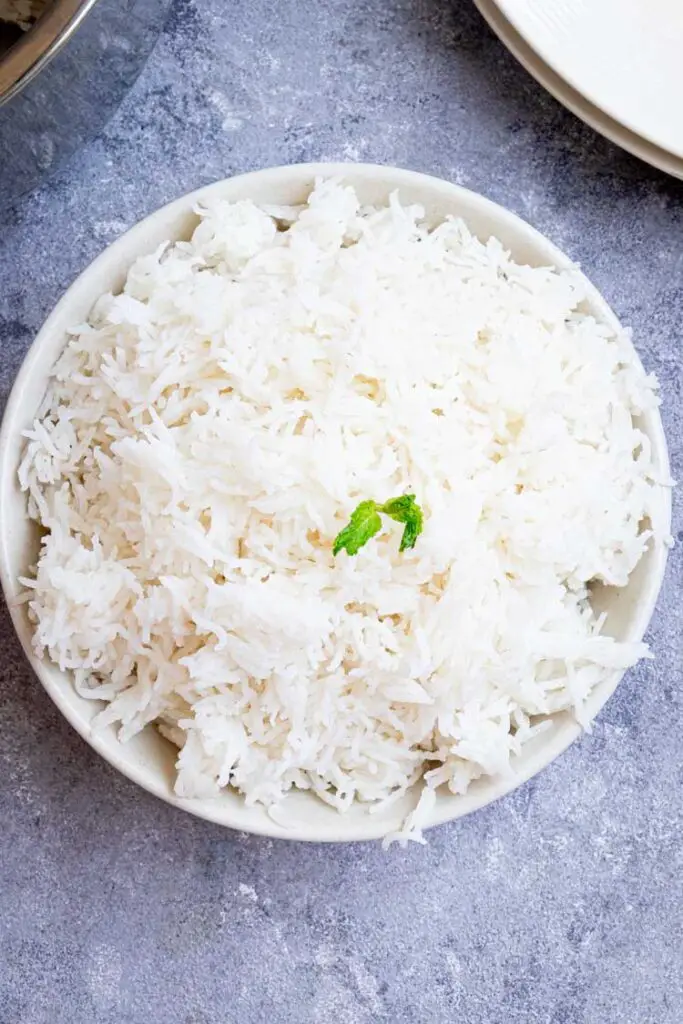 More Instant Pot Recipes that I love making often:

Roasted Garlic Mashed Potatoes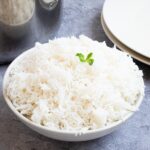 Print Recipe
Instant Pot Basmati Rice
Instant Pot Basmati Rice – step-by-step recipe. An easy and quick (10-minute) method to get soft-cooked Basmati rice on your table!
Rate/ Comment on this Recipe
Instructions
Add rice to the Instant Pot. Pour in the water and mix it once.

Close the Instant Pot with its lid and SEAL it.

Set it to PRESSURE COOK mode for 10 minutes.

After 10 minute cycle, QUICK RELEASE and open the lid.

Stir with fork and serve!
Notes
USE THE SERVING SIZE ADJUSTOR ABOVE TO ALTER THE INGREDIENT MEASUREMENTS FOR AS MANY NUMBER OF PEOPLE YOU LIKE.
I use a 6-quart Instant Pot. Cook time may vary for other models/sizes.
This Basmati Rice is intended for serving it directly and not to be used for Dum Briyanis/ Fried Rice. 
This Basmati Rice is with starch as in the starch hasn't been removed by washing or soaking.
Tried this recipe?
Please rate it above! Also comment below to let me know your thoughts! 🙂
Made this? Got doubts? Let me know what you think in the comments below!