Kozhi Rasam or this rustic chicken soup / made with Free-range chicken/ naatu kozhi is the best there is for cold. It is also an amazing winter time soup to keep you warm!
Hey guys!
As much as I love monsoon season, I'm at a crossroads when I get cold. When I was little, I used to get sick pretty often, that or because since I hate swallowing tablets, made the sickness seem to last longer. Although I don't get such much as compared to my childhood. I thought maybe I had been developing my immune system while growing up by getting sick often.
Ehh. That feeling didn't last long, especially after I gave birth to my daughter. Whenever she gets sick, I get it too. At first I thought she was spreading it to me while breastfeeding. But then later I realized with the kissing and cuddling, I'm bound to get infected anyways. I eventually ended up justifying it by saying to myself that this is how I could empathize more towards her.
I know what you're thinking; mums overly empathize. True, but when I get sick by her, I get to know what's actually bothering her and I feel like I make her more comfortable. Like, if my throat is sore and blocked, it goes without saying that her throat could be sore too. I give us both warm soups and liquids frequently. It sure helps, in a way.
In many, many other ways it isn't easy taking care of us both. Shevery and restless during the nights; of sleep is hard while sick. Back when we were kids, we had medicines to make cold go away or at least we thought so? According to latest research, medicines don't kill the cold causing virus.
See also: Super easy Chocolate Chip cookies recipe
Naatu Kozhi Rasam / Rustic Chicken Soup:
Curing cold by natural methods was pretty popular with my grandmother's time. Among all the methods, naatu kozhi rasam in Tamil Nadu was the popular one for curing cold. Even though any chicken would help, free-range country chickens produce more heat in the body, thereby making it the body not suitable for the virus.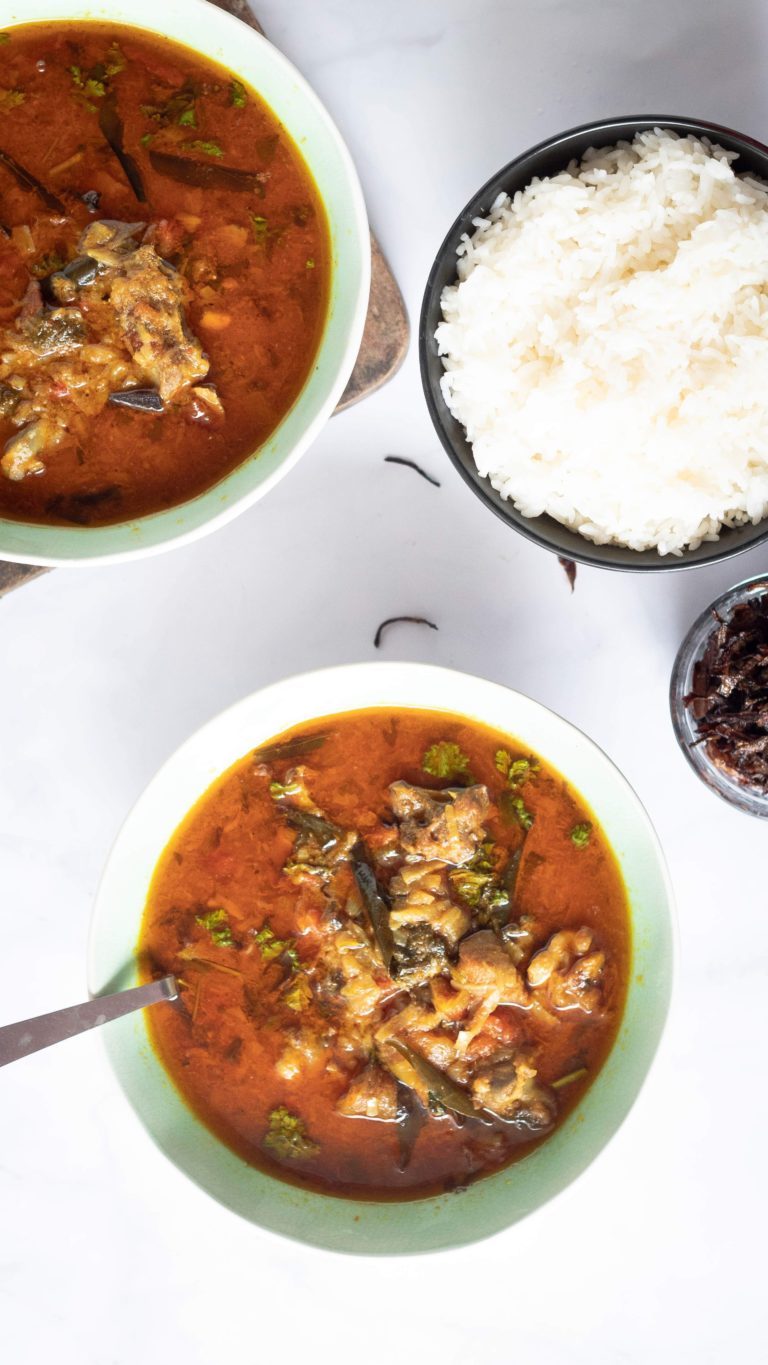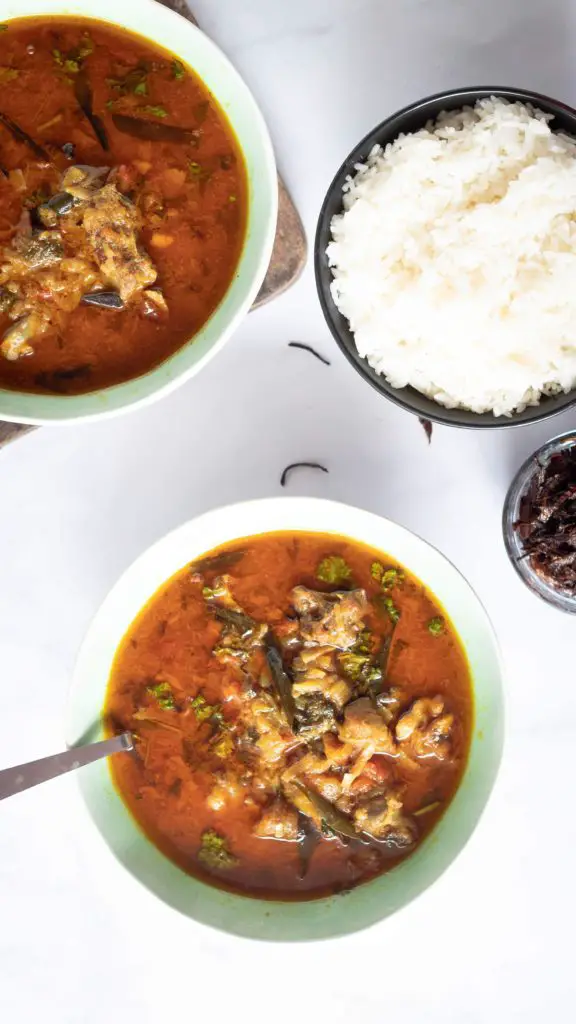 According to webmd, several studies back this up. It is believed that chicken soups help clear nasal congestion as well as thin mucus so you can better cough it up. In addition, research shows it may have a mild anti-inflammatory effect, how cool is that?
So coincidentally, a friend of my husband's gave us the meat of a fighter rooster (coloquially called "Kocchai"). Apparently these are very aggressive and some people take it as serious as bull fighting. Known to be fed super nutritious special foods, the meat of these fighter roosters are like super food.
Since we're not hardcore meat eaters, we had no clue about this. Even though we don't go looking for this meat, we get it through someone and apparently it's worth much more than regular chicken. It's meat is different from regular chicken or even regular free-range chicken for that matter. It is mostly lean meat and also there's considerable amount of fat.
When cooked it sure looks like lamb meat but much more leaner I would say. It's all hardcore meat but the flavor when cooked right is just mind-blowing. This naatu Kozhi Rasam recipe gives the perfect soup. There's little to no meat boneless pieces, so might not be children's favorites. The soup alone is good for anyone and especially when down with cold. Only problem is making kids take it when they're literally boycotting food while sick.
See also: Moist and soft Banana Bread recipe
How to make this soup?
The most time consuming part of making this is pressure cooking it and waiting for the pressure to escape. Seriously, the rest of the process is as simple as it gets. Although no one would guess that it's simple to make when they taste it. I'm gonna go and give you the recipe for making this with regular free-range chicken. If by any chance you get this fighter rooster meat or if you're using regular chicken, see notes.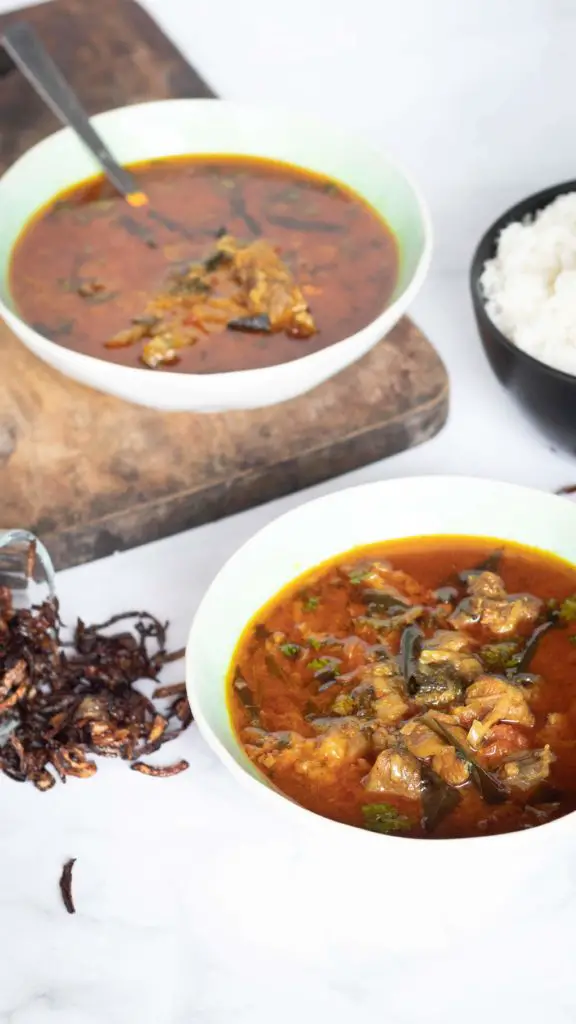 Wash and clean 750g of free-range chicken meat, do not discard the fat ( you can reduce the amount of oil you use). Add half a teaspoon of turmeric and 1/2 tablespoon of rock salt to it, massage it till it coats the chicken. Let it marinate till you're done with chopping and prepping.
Chop 2 medium red onions into fine dices. Also chop 2-3 small tomatoes into cubes.
Cooking the meat:
Pour 100 ml of coconut oil in a pressure cooker. Once it is hot, add 3-4 cloves and 1 inch piece of cinnamon, wait till the cloves puff up. Next add curry leaves. Once curry leaves crisp up, add the onions to the pressure cooker.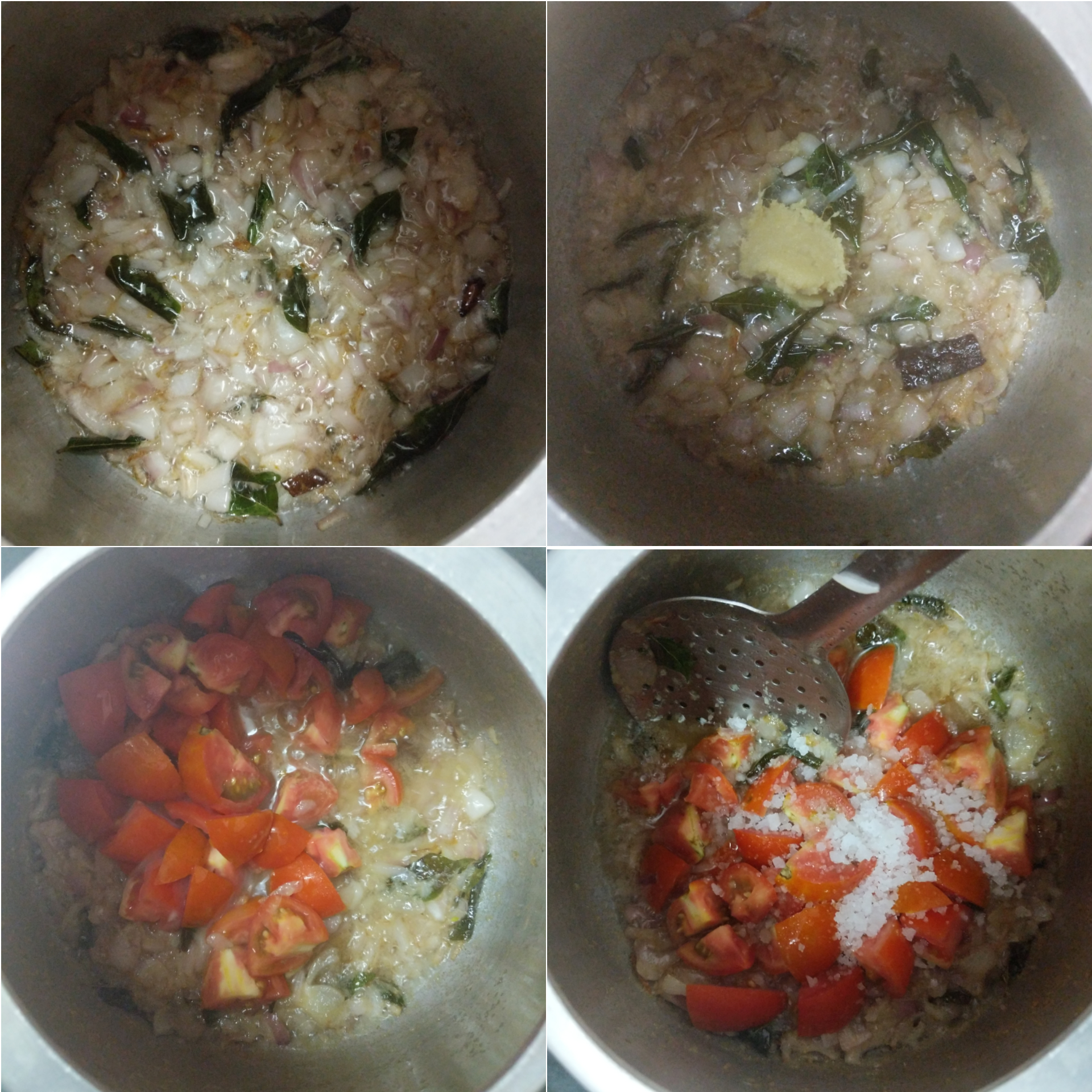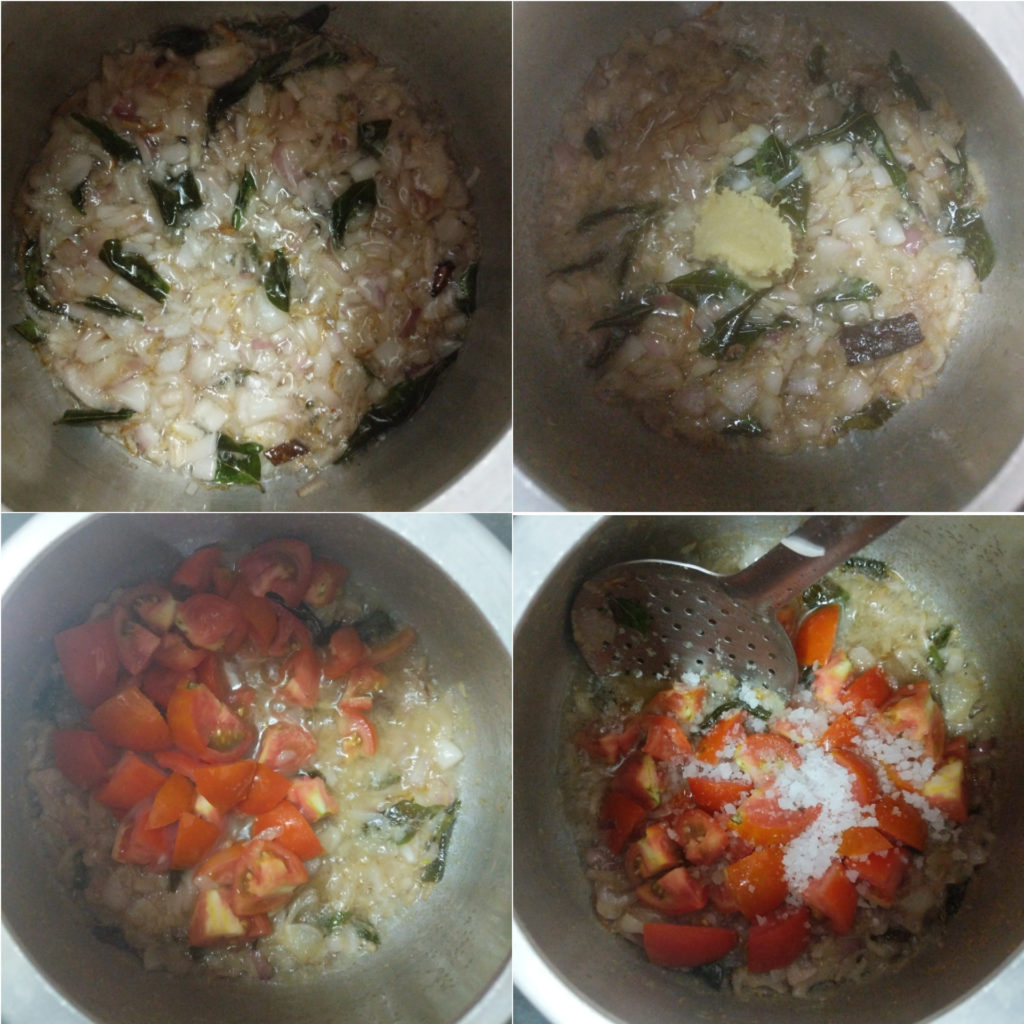 See also: How to make white Vegetable gravy or Vellai Kuruma?
Sauté till the onions are translucent or begin to brown around the edges. Add a dollop or 1 heaped tablespoon of ginger garlic paste, mix and sauté. Once it begins to stick to the bottom of the cooker, add the chopped tomatoes with 1/2 tablespoon rock salt.
Sauté till the tomatoes turn mushy and soft. Next, add 1 teaspoon of chilli powder, 2 heaped teaspoons full of coriander powder, a little less than 1/4 a teaspoon of garam masala. Mix it in. Next add the chicken to it and coat the masala around the chicken pieces.
Similar recipes:

How to make restaurant style Seekh kebabs at home?
Add about 400 ml of water or till the chicken is submerged. Add 1 teaspoon of pepper and a handful of coriander leaves to the water. Close the pressure cooker with its lid and place the weight(whistle) on it. Cook for at least 5-7 pressure releases (or the number of pressure releases you usually count while cooking mutton). Switch off the flame and let it cool down on its own.
Open the lid and check for salt and spices; add if required (add pepper for hotness). If too thin, let it boil with lid open until it reaches the desired consistency. If too thick, add some water and boil it. Ideally it should be between watery and being like a gravy.
Serve it hot in soup bowl as is or serve it with rice along with some crispy appalams/papads!
How can you store this?
This has to be refrigerated if it is going to be served after a few hours. This can be refrigerated overnight and used in the morning. The fat would have thickened but it will melt as soon as it is hot. Heat it up and stir when necessary. Bring it to a boil and serve it.
It can be frozen for up to two weeks. To reuse, thaw it in a microwave and then heat it on stovetop.
Shop for items:
Recipe Courtesy: This is a family recipe.
Notes:
If using regular battery chicken, reduce the amount of ginger garlic paste to 3/4 tsp. Also reduce the number of whistles by half.
Instead of ginger garlic paste, you can also add thinly sliced ginger and garlic. This would add to the rusticness of this naatu kozhi rasam. An equivalent of 1 heaped teaspoon of ginger garlic paste would be approximately 2 inch piece ginger. 6-7 big cloves of garlic.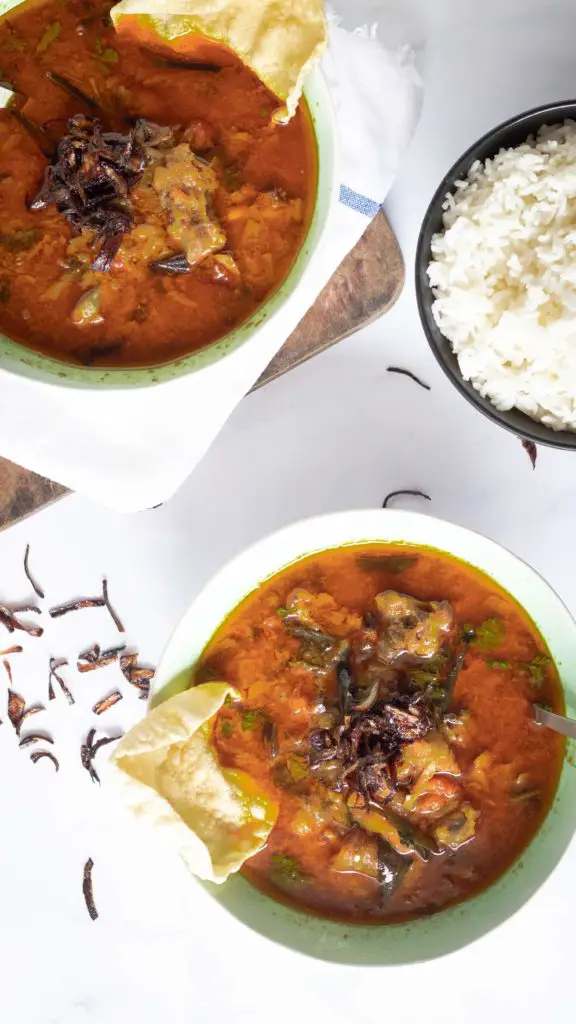 Enjoy!
Enjoyed this recipe? Show some love by sharing it with your friends. Tried this recipe? Tag me with @gingerskillet on Instagram!!
More such recipes for you: